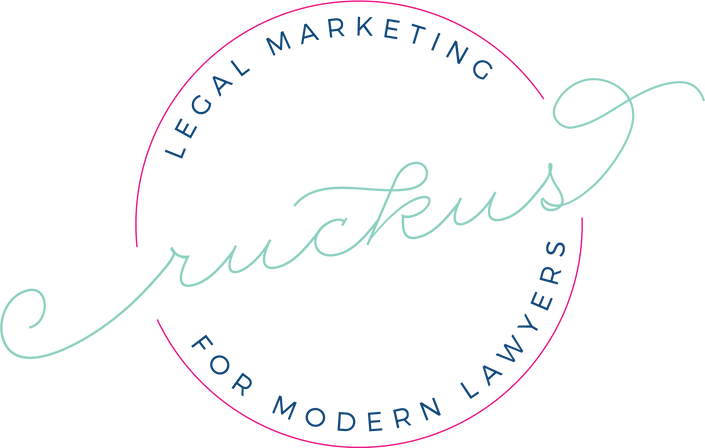 'Jumpstart Your Practice' Summit by Ruckus™
Learn How to Start a Legit Legal Practice, Get Clients Right Away and Run it From Anywhere
Join the Summit
Working for the weekend is so lame. You can find work you love, even if it feels impossible right now with student loan debt and clients breathing down your neck 24/7.
Get ahead of your peers by learning the success secrets of small firm owners and solo practitioners who went out on their own to find bigger salaries, greater freedom and more joy in their legal work, even if you have no idea where to start at the moment.
Find clients on auto-pilot and learn how to manage their expectations from Day 1 so you're not drowning in work (and can actually get out there an enjoy your life every once in awhile!)
Learn the foundations to start your own legal practice, the strategies to make it successful and the techniques enjoyed by industry leaders all in one Summit
"This is an excellent course — definitely worth checking out!"
- John Doe, Co-Founder, Impressive Company
From Christina Scalera, solo practitioner + founder of Ruckus:
Every month, as I'm speaking at yet another conference full of bloggers, small business owners and wedding professionals, I'm the gal with the line of attendees waiting to get a chance to talk to me after my presentation. I'm definitely not the coolest person and the topic (legal) is super boring. So what's with the line of anxious attendees waiting their turn?
Without fail, they're not interested in the content. My presentation was fine, nothing spectacular, and they're not there to congratulate me.
Instead, I find them "outing" themselves as attorneys. Sometimes they're stay-at-home moms looking to get back to work, other times they're in school and thinking about becoming an attorney, but most often, they're stuck in big firms and looking for a way OUT-- a way to spend more time traveling, or with their family, or just to do something that isn't so mind-numbingly BORING and stressful.
A little bit of my heart breaks for them, because I can distinctly remember quitting my in-house legal job. For a normal 26 year old, it would have been a dream job on paper. But inside, I was falling apart. Stressed, overworked and dealing with unpredictable fainting spells brought on by the situation, I had to leave. The only problem was that I had debt and absolutely ZERO plan as to what I was going to do next.
Through a series of failures and missteps over the next year, I ended up accidentally starting a law firm when one of my friends hired me to fix her photography contract. She referred me to plenty of others and business has been booming ever since. Unfortunately, even if you stumble upon this kind of opportunity (which in hindsight is actually incredibly easy to reverse-engineer), it doesn't mean you'll have a successful firm.
I very quickly was thrown into the world of law practice management, and even though I have started several successful companies since this time period, there's nothing like starting a law firm. I was featured on Entrepreneur, and yet I still had to learn how to manage clients, attract new ones and keep good books (don't even get me started on IOLTA accounts!)
One question kept running through my mind since starting my firm-- "if it was this difficult for an experienced and accidentally successful entrepreneur to start a law firm, how hard is it for someone who has no clue and no clients?"
---
Out of this, the Jumpstart Your Practice Summit was born. In this Summit, you will learn how to:
Make Clients Appear Whenever You Want (No, this isn't magic- it's actually very easy to do!)
Legitimately Set up Your Firm + Financials-- just because you went to law school doesn't mean you know how to do this correctly!
Determine Your Unique Market (and effectively eliminate any competition)
Set up a Client Journey, to create a raving legion of clients who pay on time + sing your praises everywhere
Drive Massive Amounts of Traffic to Your Firm (for free, buh-bye expensive ad words!)
Work from Anywhere without breaking any ethics rules or risking your bar license
Your Instructor

Ruckus™ is all about disrupting the current legal economy by empowering solo practitioners and small firms to run their practice like a real business. With an emphasis on legal marketing for modern attorneys, Ruckus helps struggling solos + firms:
Start from scratch
Work from anywhere
Build a waitlist of clients
Increase profitability
Grow a raving list of clients as fans
Work less, play more
Turn services into products
Learn about the new marketing economy
What you get:
Lifetime Access to all videos, downloads, handouts and learning materials

21 video lessons with over 25 hours of content from the industry's top thought leaders

A new lesson is released every other day, so you have time to implement

MP3 Downloads and PDFs for each lesson, so you can consume the content in the best way for you

A recommended resources list so you can get your firm started or up-to-date in a day

An active private Facebook group to connect you with other attorneys and resources that will continue to benefit your practice for months to come
Frequently Asked Questions
When does the summit begin?
We begin Monday, August 7 with the first set of speakers.
How long do I have access to the summit?
Your access will never expire-- you will have unlimited opportunities to access, download and enjoy the summit materials.
What if I am unhappy with the Summit?
At Ruckus, the aim is to deliver the highest quality content that transforms the way you look at your law practice. If you feel the content is not helpful for you, there is a 7-day money-back refund period. No questions asked.